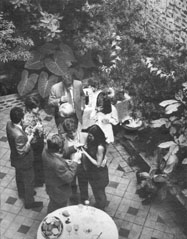 One way or the other
it all goes up in smoke
Operation Intercept, the U.S. Customs crack-down on smuggling through popular Mexican border points, outraged thousands of tourists and yielded little marijuana. Now the pressure has shifted to open stretches of the border where the big hauls are made. Below a 500-pound cache of confiscated marijuana is removed from warehouse-like storage vault in San Diego, then burned in the raging furnace, one kilo-brick at a time.