59
---
Upcoming Conferences
---
ICRS Annual Meeting
The International Cannabinoid Research Society will hold its annual meeting at the Palais des Congres Conference Center in La Grande Motte, France, July 23-25. On-site Registration is US$300. For more information, contact Diane Mahadeen at Phone/Fax 802 865-0970, e-mail: ICRS@together.net, or mail inquiries to 55 Elsom Pkwy., S. Burlington, VT 05403 USA.
---
Nordflax I
The First Nordic Conference on Flax and Hemp Processing will meet in Tampere, Finland from August 10-12, 1998. The theme of the conference will be "added value through industrial cooperation". The main focus will be recent advances in the technical processing of flax and hemp. Topics to be covered include cultivation and breeding, harvesting and retting, mechanical and bio-chemical processing, quality aspects and specialty products. One of the main goals of the Nordflax I conference is to promote increased utilization of flax and hemp crops in energy production, chemical, food, fiber and technical products as well as nonwoven and clothing textiles.
For additional information contact:
Tampere Conference Service
Nordflax I
P. O. Box 32, FIN-33201 Tampere, Finland
Tel.: +358 3 366-4400
Fax.: +358 3 222-6440
e-mail: conference@vip.fi
---
Cannabinoid Symposium
There will be a symposium on "The Relevance of Recent Advances in Cannabinoid Receptor Pharmacology to Behavioral research" at the European Behavioral Pharmacology Society meeting in Brno in the Czech Republic on September 2-6.
The conference will be chaired by Robert Balster and Raphael Mechoulam. Speakers will include Jenny Wiley (USA), Philippe Soubrie (France), Ester Fride (Israel) and Samuel Deadwyler (USA). This symposium will follow a plenary lecture by Prof. Mechoulam on "Ligands of the Cannabinoid Receptor".
For information access: http://www.med.muni.cz/EBPS98.html or contact Prof. Alexandra Sulcova Fax: +420-5-42-12-6200.
---
WHMA Symposium
There will be a symposium on cannabinoids, at the upcoming 4th International Congress of the World-wide Hungarian Medical Academy (WHMA), to be held August 26-29, 1998, in Budapest, Hungary. The symposium itself will be held in the afternoon of Friday, the 28th of August, and its program is listed below. Nine other symposia and plenary lectures host a large number of prominent speakers (both Hungarian and non-Hungarian), including 3 Nobel laureates. If you are interested in attending, please send an e-mail (gkunos@hsc.vcu.edu) with your mailing address, and the program booklet, which also contains registration and hotel reservation forms, will be forwarded. The registration fee is US$200 for the entire meeting, or US$100 only for the day of the cannabinoid symposium. Budapest, the "Paris of Central Europe", is a beautiful city on both banks of the Danube, and is worth a visit.
Symposium presentations will include:
Biology of Cannabinoids. Chairman: J. Axelrod (Bethesda MD)
Opening remarks. J. Axelrod (Bethesda, MD)
Molecular Regulation of Endogenous Cannabinoid Activity: an Entourage Effect. R. Mechoulam, V. Di Marzo, Z. Vogel, E. Fride (Jerusalem, Israel; Naples, Italy)
Actions of Anandamide in the Central Nervous System. B. R. Martin (Richmond, VA)
Metabolism of the Endocannabinoids, Anandamide and 2-Arachidonylglycerol: Possible Interactions, and Regulation by Other Bioactive Fatty Acid Derivatives. V. Di Marzo (Naples, Italy)
The Pharmacology of CB I and CB2 Receptor Antagonists. G. Le Fur (Montpellier, France)
Signal Transduction of CBI and CB2 Receptors. C. Felder (Indianapolis, IN)
The Physiological Functions of Endogenous Cannabinoids: a Role in Cardiovascular Regulation. G. Kunos (Richmond, VA)
Other invited speakers to the congress include Martin Rodbell (Chapel Hill), Sir James W. Black (London), David De Wied (Utrecht), David Clapham (Boston), George Klein (Stockholm), Ervin Erdos (Chicago), John Gerich (Rochester, NY)
For additional information contact:
George Kunos, MD, Ph.D.
Prof. & Chairman
Dept. of Pharmacology and Toxicology
Medical College of Virginia
Richmond, VA
e-mail: gkunos@hsc.vcu.edu
---
FAO/INF Conference
The Meeting of the FAO and the Extraction and Processing Working Group will be held September 24-25, 1998 at the Institute of Natural Fibers (INF) Poznan, Poland. The theme of the conference will be "Hemp and Other Bast Fiber Plants: Production, Technology & Ecology"
The conference will be organized by the Institute of Natural Fibers (Coordination Centre of the FAO European Cooperative Research Network on Flax and other Bast Plants,) Poland, the FAO Regional Office for Europe, and the World Hemp Centre.
The Production and Technology (Extraction and Processing Working Group) meeting will present global scientific and technical achievements and solutions regarding hemp and other bast plant production, harvesting and processing. Theme groups will focus on production, machines for flax and hemp harvesting, de-seeding equipment, and post-harvest handling and processing machines and lines.
The Applications section will include the main topics of textile and non-textile applications of hemp and other bast plant's straw, seeds, fiber, shives and leaves in medicine and the following industries: automotive, fuel, light industry, energy products, building construction, furniture, paper and cellulose, food, fodder, pharmaceutical, cosmetic, non-woven textiles and other uses. It will be possible to exhibit relevant samples.
The Ecological Aspects will cover such topics as biological methods of estimating the pollution of soils with heavy metals, anthropogenic transformation in the environment, re-cultivation of human degraded environment, utilization of biomass produced on degraded land and processing technologies.
A demonstration will be held of hemp and other bast plant harvest, post-harvest and gathering machinery. There will also be videos of processing lines.
All topics will be discussed simultaneously, divided into three groups. The official language of the Symposium will be English.
Authors of papers and posters are kindly requested to write their abstracts in English and submit by June 15, 1998. The deadline for delivery of full text is August 15, 1998. All registered papers will be published in the proceedings. Authors are requested to send contributions ready to print, prepared according to the author's guidelines, available from the conference secretariat.
The Symposium is organized in connection with another important event, the conference of our FAO Network "Bast Fibrous Plants Today and Tomorrow" to be held on September 28-30, 1998 at the famous the N. I. Vavilov Research Institute of Plant Industry (VIR), in St. Petersburg, Russia (see below).
You can fly Poznan-Warsaw-St. Petersburg on board LOT- Polish Air Lines.
Registration Fee for the Poznan symposium is 200 US$ or 360 DM. The registration fee includes Symposium materials, drinks and a cocktail reception.
For additional information contact:
Conference Secretariat
Coordination Centre of the FAO European Cooperative Research Network on Flax and other Bast Plants
ul. Wojska Polskiego 71 b
60-630 Poznan
Poland
Tel: (48 61)8 224-815;
Fax: (48 61) 8417-830
e-mail: netflax@iwn.inf.poznan.pl
---
FAO/VIR Conference
The N. I. Vavilov Institute of Plant Industry (VIR) originated and developed from the Bureau of Applied Botany, organized in 1894. In 1992, this Institute received its current name, and since 1967 has been bearing the name of Academician N. I. Vavilov, a brilliant scientist and the talented director of the Institute from 1921 through 1940. This Institute is the only research institution in Russia fully involved in plant genetic resources activities. It houses one of the world's largest collections (over 330,000 accessions) of plant germplasm representing various agricultural crops and their wild relatives including over 400 Cannabis seed accessions.
The basic objectives of the Institute are: (1) to collect plant genetic resources of cultivated plants and their wild relatives; (2) to maintain germplasm accessions in viable condition; (3) to study plant genetic diversity; (4) to establish, study and preserve germplasm collections; (5) to develop fundamental techniques of germplasm evaluation; (6) to develop software for gene bank database support and (7) to work out theoretical guidance for breeding practice. The Institute incorporates crop-oriented plant resources departments, fundamental laboratories and 12 experimental stations in various ecogeographical zones of Russia.
With great pleasure, we invite plant scientists to visit the beautiful city of St. Petersburg and to take part in the Conference entitled "Bast Fiber Plants - Today and Tomorrow". The Technical Meeting of the FAO European Cooperative Research Network on Flax and Other Bast Plants and the conference of the Network's WG/1 and WG/6 "Breeding, Molecular Biology and Biotechnology - Beyond the 21st Century". is being held on September 28-30, 1998.
The Conferences are sponsored by the FAO Regional Office for Europe in Rome, the Institute of Natural Fibres (Coordination Center of the FAO European Cooperative Research Network on Flax and Other Bast Plants) in Poznan, the N.I. Vavilov Institute of Plant Industry (VIR) and the Russia Academy of Technology and Design in St. Petersburg.
Presentations will be limited to 15 minutes with a five minute discussion period. Abstracts must be submitted by June 30 and full texts must be submitted by August 31. Registration fees must be paid by August 1, US $150 for participants and US $75 for accompanying persons. After August 1, fees will be US $200 for participants and US $100 for accompanying persons.
The organizers of the St. Petersburg Conference have so far received 32 presentations from experts representing 17 countries (i.e. Argentina, Australia, Bulgaria, Canada, Czech Republic, Egypt, Finland, France, Germany, Great Britain, Hungary, India, Italy, Lithuania, Poland, Russia and Yugoslavia).
Experts interested in participating and presenting a lecture or poster are kindly asked to contact:
Conference Secretariat
Dr. Sergey Alexanian - Head of VIR's Foreign Relations
N.I. Vavilov Research Institute of Plant Industry (VIR)
190000 St. Petersburg, Bolshaya
Morskaya Street 42, Russia
Tel.: 007/812/314 48 48
Fax.: 007/812/ 311 87 62
e-mail: vir@glas.apc.org
Note: The date of the conference was changed to September 28-30, 1998, after consultation with the FAO in Rome, chairmen of both Working Groups WG/1 and WG/6, and authors of registered presentations. The reason is that several French breeders and other key experts will not be available for the original date in June.
---
HIA Convention
The Hemp Industries Association 5th Annual Convention will be held September 19th to 22nd, 1998 in Sonoma County, California. Members and guests only. Pre-registration is required.
The preliminary schedule includes speakers and workshops on Wholesale Success Secrets, Retail Realities, International Reports, US Legislation, Certification, Public Relations, and Hempseed Foods for Fun & Profit. A Marketing Survey will be conducted by Jon Gettman, and the HIA Board of Directors Election Results will be announced.
Registration includes meetings & materials, high quality catered meals featuring many hempseed foods, and entertainment. Display and sale of products, door prizes, the Hempy Awards, and socializing are part of this most popular hemp gathering of the year.
Lodging is available on-site and at local hotels in the Russian River area of beautiful Sonoma County. A tour of the Real Goods Solar Living Center is planned for the last day. Come make a holiday of it. Registration forms are included in the next HIA Newsletter and Leads mailing. To get the best rate, please register before August 1.
See you there!
For additional information contact:
Candi Penn, Board of Directors -Secretary
HIA - Hemp Industries Assoc.
PO Box 1080, Occidental, CA 95465
Tel.: 1-500-HIA-HEMP or +1 707 874-3648
Fax.: +1 707 874-1104
e-mail: info@thehia.org
Websites: http://thehia.org/
and http://hempstores.com/
---
3rd International CannaBusiness Expo
The Third International Canna-Business® exposition will be held from September 25-27, 1998 in Hennef-Sieg, Germany. CannaBusiness is the world's largest forum for the hemp business and has become internationally known as the leading event in the field.
CannaBusiness is hosting 175 exhibitors with its biggest exhibition space ever; 4700 m2. Two exhibition levels guarantee a clear layout and a comprehensive exhibition, presenting the CannaBusiness core themes: Hemp Products, Paraphernalia, Greenhouse-Technology, Services, Media, Institutions and Bioresource Hemp.
Industrial hemp will gain a new focus at CannaBusiness, with an exhibition organized by the nova-Institut, Hürth. Institutions, associations and companies from the agricultural and industrial sides of the value-added-chain will provide information on developments and progress in industrial hemp processing.
CannaBusiness has continuously enlarged its spectrum since 1995. The exhibition of products consists of seven main groups, divided into numerous sub-groups in order to provide a clearer arrangement. The "Grow(ing)" section will be changed to "Greenhouse-Technology". As this section has yet to cope with new federal restrictions in Germany, there will be no exhibition of Cannabis seeds which are obviously intended for illegal purposes.
In 1997, the share of inter-national exhibitors was 48.6% and it is expected to rise to above 50% this year. The share of international visitors was over 30% (total visitors 7,800), and the trade visitors numbered 1,700.
National Pavilions at Canna-Business are a tradition. Swiss Hanf Plus has already announced their participation and the Amsterdam-based agency CCSO is organizing the North-American Pavilion (NAP) in order to provide American and Canadian companies a common presentation forum to the European market.
For more information about the NAP, please contact:
CCSO - Cross Cultural Services Office - Ms. Annie Riecken
NZ Voorburgwal 66 Box 71
1012 SC Amsterdam
The Netherlands
Phone/Fax: +31-(0)20-673 59 10
e-mail: annier@xs4all.nl
Travel recommendation for North American visitors:
"CannaBusiness"
Air-Tech Ltd.
584 Broadway, Suite # 204
USA - New York, NY 10012
Phone: 001-212-219 70 00
http://www.airtech.com/
Event Management:
Tri Tec GmbH
Press Office: Peter van Dyk
Postfach 10 25 66
Tel.: +49 (0) 234-935 79 73
e-mail: tritec.orga@cityweb.de
D - 44725 Bochum
Fax.: +49 (0) 234-935 79 75
http://www.cannabusiness.com/
---
NAIHC Annual Conference
The North American Industrial Hemp Council, Inc. (NAIHC) will hold its annual conference at the Crown Plaza, November 5-7, 1998 in Washington, DC. The NAIHC annual membership meeting is scheduled for the afternoon of November 5th. NAIHC is an association whose members include a broad coalition from industry, agriculture, academia, government and environmental groups. This Third Annual Conference will feature speakers from around the world with topics including; country overviews, processing technologies, hemp's role in sustainable agriculture, new market developments, rural economic development, the carbohydrate economy and more. The conference will highlight the successes and challenges of Canada's 1998 growing and processing of 5,000 acres of hemp. NAIHC's legal petition filing to the DEA and USDA will also be part of the conference discussion. Companies will be show-casing their hemp products in the conference trade booth exhibit section.
To learn more information on the conference contact:
NAIHC, PO Box 259329
Madison, WI 53725-9329
Tel.: 608-224-5137
e-mail: bobertl@wheel.datcp.state.wi.us
or visit www.naihc.org/.
---
The San Francisco Industrial Hemp Expo
The San Francisco Industrial Hemp Expo is scheduled to take place November 14 & 15, 1998 at the Fort Mason Center, San Francisco, California. This prime venue is situated on the wharf, close to downtown and with a view of the Golden Gate. The event is expected to attract upwards of 15,000 people. Included in the North American coordinating team are some of the people who helped put together the Santa Cruz Industrial Hemp Expo earlier this year. The local Sentinel newspaper reported the incredible "throngs of attendees" that packed the SC Civic Center. Even the organizers could not have predicted the overwhelming response to the event. Peoples' biggest complaint was that of getting squashed in the aisles. And the request most echoed was we need another event in a bigger space, and soon. Following the general blueprint of the Santa Cruz Expo initiative, the panels and speaker forums are designed to draw on the broad base of experience in this fast-growing field, to share the growing expertise, whilst providing a platform for the pressing political and economic issues of the industry. The Expo and the rich mix of industry players invites the curious citizen to question and challenge the current prohibited status of the hemp plant in the United States whilst gaining a hands-on experience of its many uses and applications. The San Francisco Expo, in addition, will give special consideration to the trade, with pre-show opening hours for credentialed retail and wholesale representatives only. The phenomenal growth of the hemp industry, with new products, new processing technologies and new services emerging almost daily, is a positive force for a sustainable future. It has proved to be unstoppable. San Francisco is a place to meet, cross-pollinate, and celebrate the return of "the world's most versatile plant".
Tel: (408) 438 EXPO
Fax: (408) 438 3975
e-mail: sfhempexpo@yahoo.com
---
ACM meeting
The annual meeting of the Arbeitsgemeinschaft Cannabis als Medizin (Alliance for Cannabis as Medicine) (ACM) will be held on 4 to 5 December 1998 in Cologne. On December 5, there will be talks by:
Dr. Christian Raetsch, ethnopharmacologist, Hamburg
Dr. Robert Gorter, Institute for Oncological and Immunological Research, Berlin
Dr. Roger Pertwee, University of Aberdeen/Scotland
Prof. Raphael Mechoulam, Hebrew University of Jerusalem/Israel
Dr. Kirsten Mueller-Vahl, University of Hannover
Joerg Fachner, University of Witten/Herdecke
Dr. Franjo Grotenhermen, nova-Institute Cologne
For additional information contact:
Franjo Grottenhermen
e-mail: ACMed@t-online
Web site: http://www.hanfnet.de/acm/
---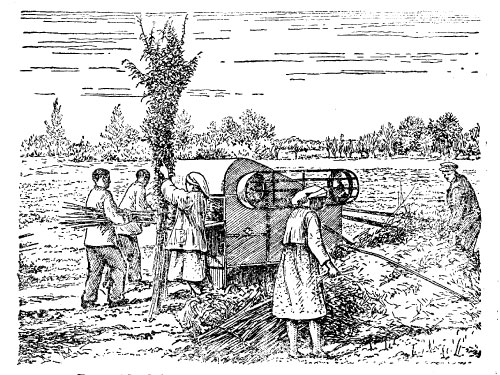 ---