63
---
CannabAds
---
CannabAds Information. Size : 4 cm high and 8 cm wide. US $100. Give ad location preferences. Ad must be delivered camera/computer ready to the JIHA 30 days before printing (1 June and 1 December). The JIHA reserves the right to refuse any ad we find untruthful, deceptive or objectionable.
---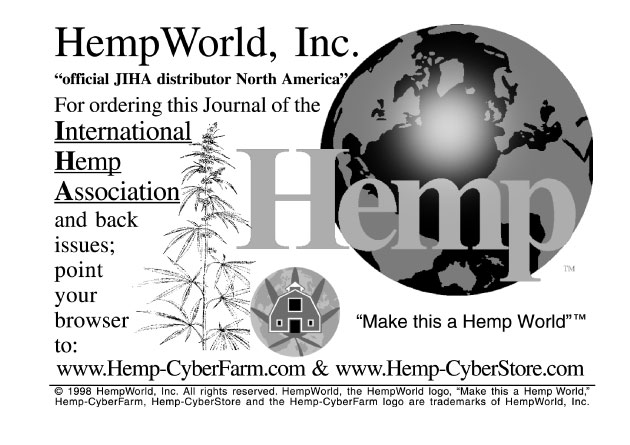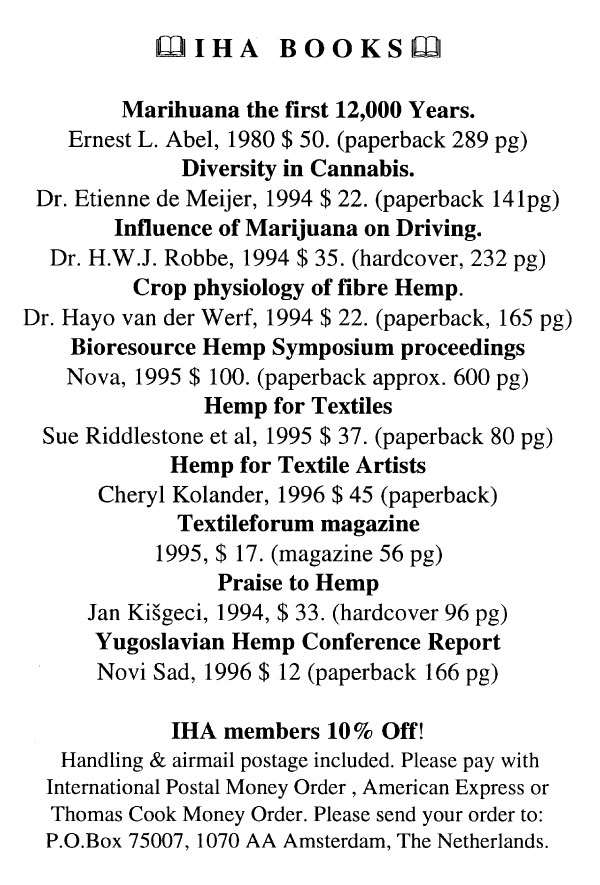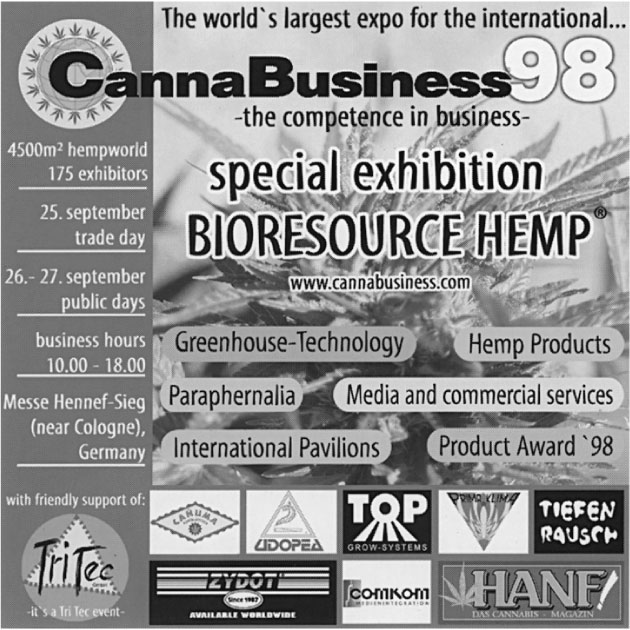 If anyone can suggest a library that
may wish to subscribe to the journal,
please let us know!
---