</p>

DRCNet Response to the
Drug Enforcement Administration
Speaking Out Against Drug Legalization
---
---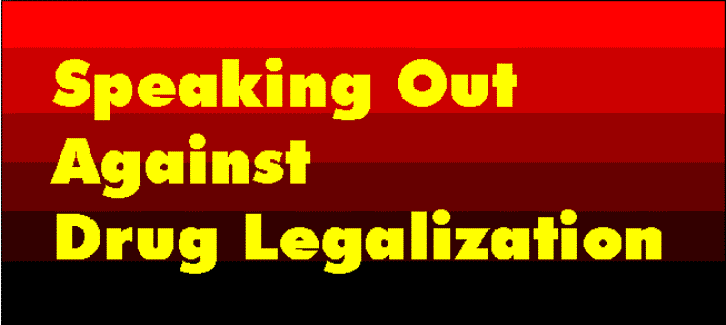 Note: This publication was originally called "How to Hold Your Own in a Drug Legalization Debate". The title was changed after we pointed out publicly that the title seemed to assume that they would get their butts kicked and the best they could hope to do was "hold their own". It didn't work, of course -- they still get their butts kicked.
Acknowledgements

Letter of Introduction

Why This Guide Is Necessary

The DEA Position

Who/When/Where to Use

Remember

Anti-Legalization Forum

What Motivates Legalization Proponents?

Questions to Ask

The Ten Claims

Know What You're Getting Into Before Speaking Against Legalization

Invitations: Handle With Care

Definitions

Resources
---
Travel back to the DRCNet Response to the DEA Home Page
Travel back to the DRCNet Response to the List of DEA Publications
Travel back to the List of Legalization Issues
---